Your customer enters the store – reads, searches and finally is overwhelmed by the volume of information and product diversity – doesn't know how to connect it all and what to follow. And above all, Your customer wants to receive a product suitable for his or her needs.

What support will they get from you? How many such clients can your team of advisers support?

Much more with the feeCOMPASS solution!
Cosmetics are an ideal example of a product which, no matter how good, when chosen incorrectly, becomes worthless or even harmful. Even with just a few similar products, and without delving into details of ingredients, or recommended usage, the choice becomes hard to make. The purchasing process is significantly longer and the decision to finalize the purchase is postponed.
Add the feeCOMPASS tool to the e-commerce, and you can eliminate most of the aforementioned problems.
feeCOMPASS plugin integrates seamlessly the with existing site structure and does not generate additional server load.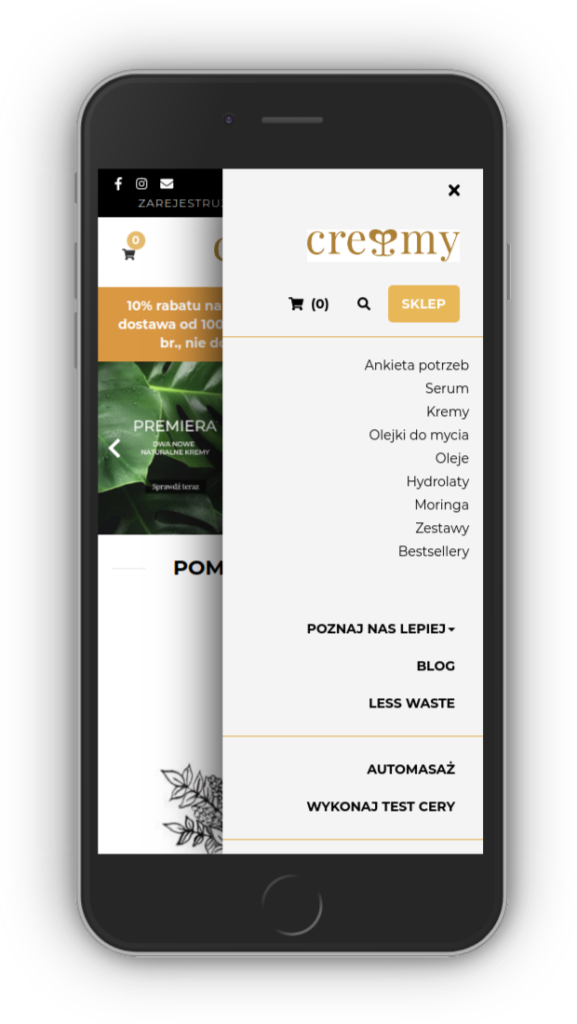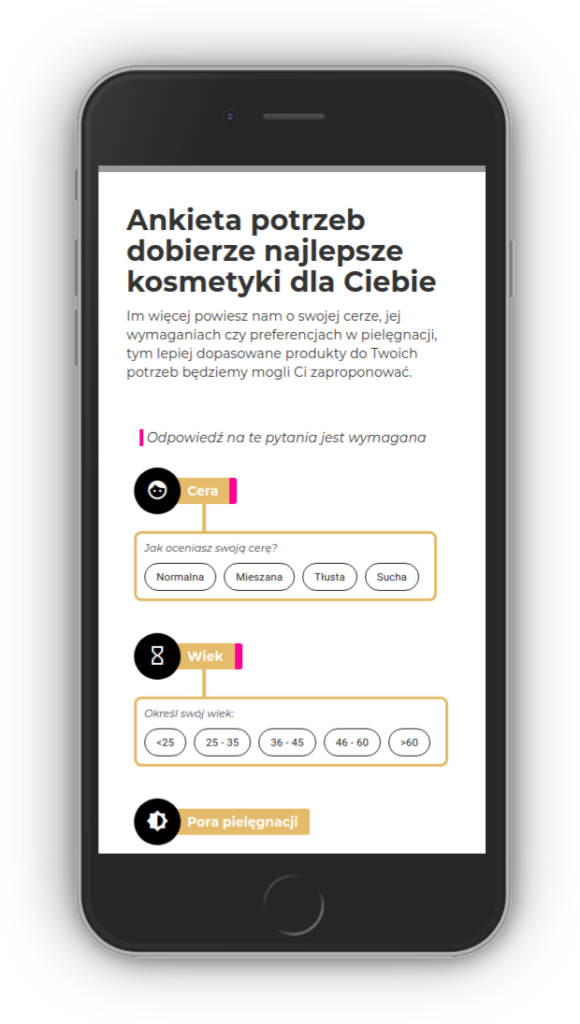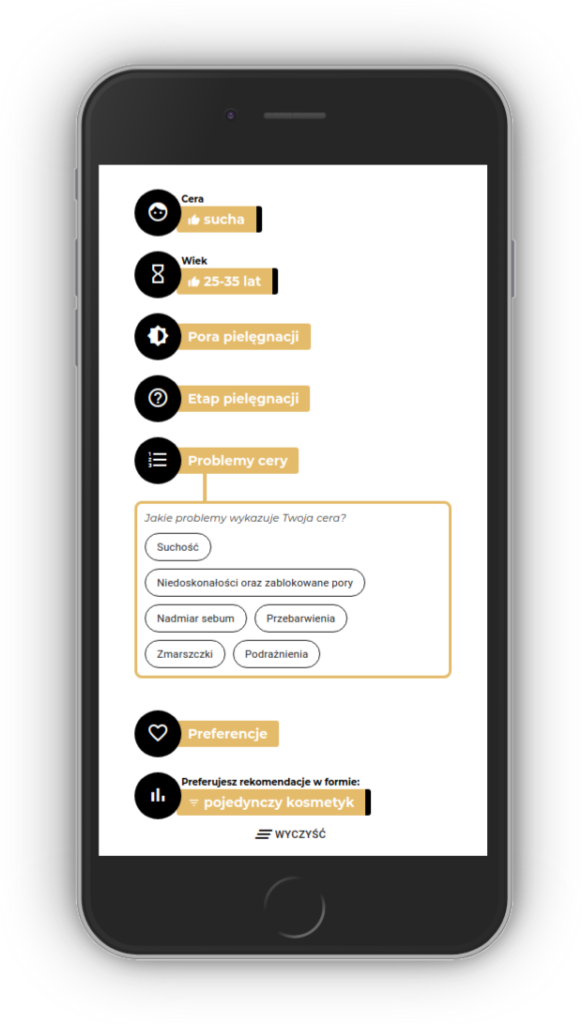 A set of a few simple questions developed by your specialists, gently guides you through the complicated product selection process that meets your client's expectations. You select questions in a way that allows profiling customers visiting your store.
Just a couple of answers is enough to give product recommendations and encourages you to move on to other options.
Each subsequent option clarifies the customer profile, and the application easily solves the increasingly difficult selection algorithm and immediately presents recommendations based on the expert knowledge of advisers.
Stand out among sellers and provide your customers with an easy and friendly feeCOMPASS tool that will guide them through the complicated selection process. Implementation of the solution is simple and the effects of the application will contribute to the development of your business.