This makes us stand out from other recommendation systems.
We know exactly why we recommend a given product to a specific customer. We transform this knowledge into personalized argumentation that reaches the client, as it refers to his or her needs and preferences. When the customer sees the best-fitting product, it is much easier to make a purchase decision. This is why feeCOMPASS is so effective.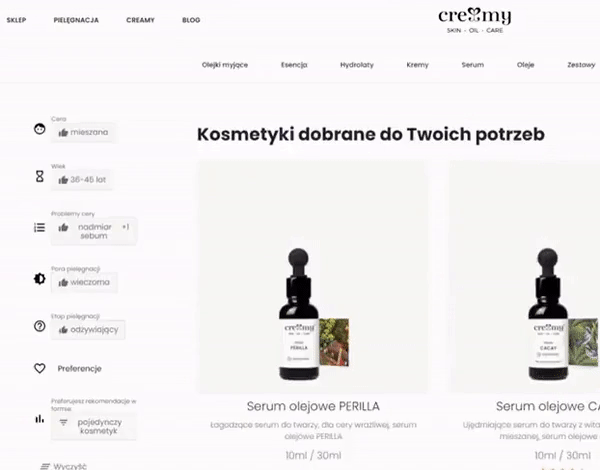 WHY FOR YOU? This seemingly inconspicuous button, appearing on every tile with the recommended product, can dispel doubts about the purchase of Creamy's customers. It explains in an understandable way why the recommended cosmetic meets the needs and preferences given earlier. From here it is only one step to the purchase. And above all, satisfaction with the purchased product, which makes customers return to the store with pleasure.